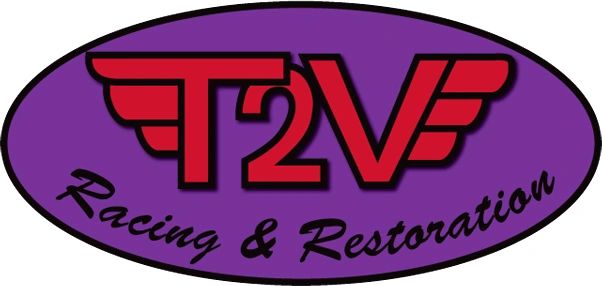 Specializing in restoration & fabrication from the ground up, for your vintage racer, or let us find and restore your dream rod.


T2V Racing and Restoration is owned and operated by Owen E. Gibson of Arivaca, Arizona and is continually dedicated to historical documentation, preservation and restoration of road racing specials from the 40's thru 60's to original "as raced" condition. We also have a large amount of period racing parts for Oldsmobile, Buick, and Wheeler FSV.


Why we stand out from the rest:

Racing and Rodding History
Restored and Documented by Guys that Lived and Love the work.
Painstaking attention to detail and authenticity including work methods and machining are what set T2V apart from its contemporaries. T2V Racing and Restoration's end product is a masterful, wholly restored speed machine with a fully tracked race and ownership history, making for the supreme automotive treasure.
NOW ON the site....
Huffacker BMC Transaxle rebuild info furnished by Bill Janowski of Racing and building fame.


Currently selling large inventory of Aluminum BOB 215 race parts contact T2Vracing@aol.com